secure container SOLUTION
Connected Car
Security Concerns
Rapid advances in connected car technology present exciting opportunities as well as increasing security concerns. It is expected that connected cars will become a primary target for hackers in the near future, resulting in deadly consequences and reputational risk for the industry.
Perseus secure container solution delivers industry-leading protection of complete in-car connected systems as well as providing per-application security controls. Our flexible, real-time protection promises to keep vehicle fleets and our roads safe.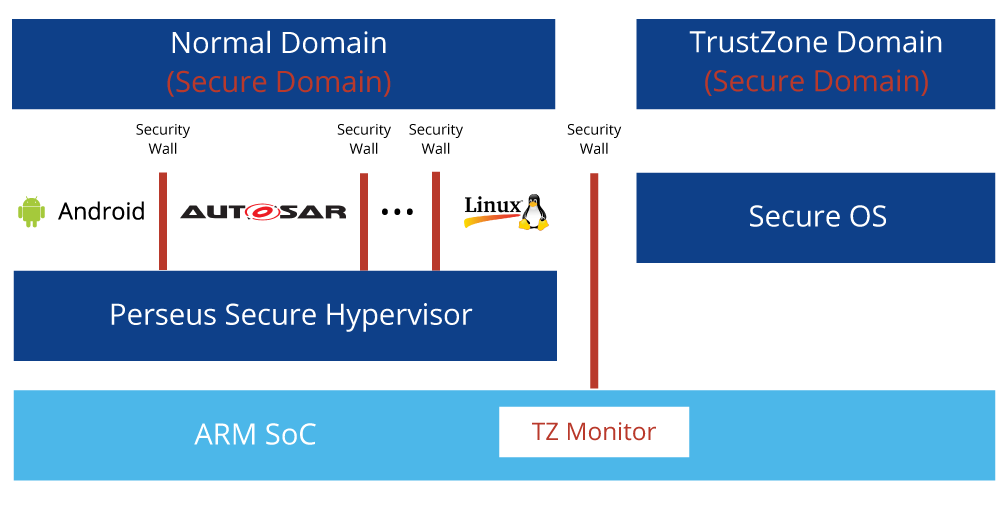 PERSEUS system architecture 
ultimate protection with Perseus 
secure container
Perseus algorithmic Hypervisor-based security control protocol delivers the world's most robust real-time protection for connected car solutions.
Access control and device isolation sandboxes threats as they occur
Physical & Virtual solution management for complete integration
Algorithmic, real-time parameter controls deliver ultimate prevention of hacks
Per-application,
real-time data control
Pre-programable
data usage parameters
Algorithmic data usage management
to prevent hacks, automatically
Real-time, manual override
to prevent hacks
Compatible with all leading
operating systems (Android, Linux)
Compatible with all major hardware
manufacturers
(e.g. Renesas, NVidia, QNX)
Contact our sales team today
to see how we can help