Newsletter archive
September 2020
September 2020
Our newsletters contain some of the highlights from the last month in the automotive industry. Plenty more happened. Check out the full stream here:
Greetings Friends,
Digital innovation is reshaping the automotive industry, but there are growing concerns around safety as connected systems become more prone to malicious attack. In fact hacks are increasing at a rate of close to 100% YoY. Governments are beginning to take action, with new industry standards for automotive cybersecurity being pushed through for ISO 21434.
At Perseus we're committed to helping the industry solve the issue of security in a connected world. We've invested decades of R&D into a suite of solutions that keep vehicles safe, while maintaining peak performance.
Perseus Tachyon Solution achieves Linux Fast boot in less than 1.5 seconds
Check out a one minute video with our most recent product development milestone.
Our solutions provide Linux Fast Boot Up, using an entry level ARM SoC in just 1.32 seconds.
To learn more, e-mail us at:
contact@cyberperseus.com
This month we introduce our blog with three solutions:
Updated UNECI WP.29 Regulations on Automotive Cybersecurity
Automotive cybersecurity is fast becoming non-negotiable and these trends create opportunities for all players to either differentiate themselves or generate additional business with new offerings. The latest WP.29 document relating to cybersecurity is the first regulation that mandates cybersecurity in connected and autonomous vehicles. While created in a similar time frame to other industry-led standards on automotive cybersecurity engineering (e.g., ISO/SAE 21434), WP.29 became the first national or international regulation on the topic of cybersecurity for connected and autonomous vehicles. The requirements and text of WP.29 were approved and published in June 2020 on the UNECE / WP.29 website.
If you'd like to discuss how these changes could impact your automotive-related business, get in touch with our team – contact@cyberseus.com
New Address for Perseus Europe in Germany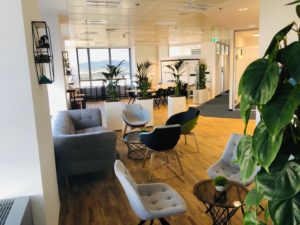 Messe Turm 29.OG
Friedrich-Ebert-Anlage 49
60308 Frankfurt am Main,
Germany
Representative:
Dr. Giwon On
on@cyberperseus.com
We've worked with top automotive brands